Holy smokes,  we did it.. we got a new album finished!  BORN OF THE SUN.
Available on Drag City Records July 22, 2016  (For pre-ordering & downloads: http://www.dragcity.com/products/born-of-the-sun ) and in our hands for sale at our North American shows this summer.
Woodshedding all winter long- sleeping little, despite winter's intended hibernation – but cavorting heavily with the muses instead (which is a kind of submersion and subconscious all its own).  The priority was not only to record the hits from our tours of the past 6 years (since our last record, LIGHT OF A VASTER DARK), but to dig in and get some new writing from me ready to record..
Drag City Records official PRESS RELEASE:
http://www.dragcity.com/news/2016-05-04-faun-fables-alive-born-of-the-sun
BORN of the SUN
"Come journey into a cosmic transformation as old as the hills, as primal as fire: Parenthood, the kind that involves leaving the streets and entering the countryside."
BORN of the SUN, our new Faun Fables record, follows an orbit ushered in eight years ago by a quiet and forgotten house & northern Sonoma county ranch.. that seemed to say "come and stay."
And so we did, pregnant with our first child, thus "beginning a time of land and sky, of learning to walk as a mother."  Quiet Oak Hills, loud coyotes, abandoned barn & hunter's cabin, astringent green midnight perfume.
Time slowed down, time obscured. Writing or recording had to be held off while those waters of transformation churned, demanding to be lived first.
This album was created between meals made, potty trips, nursing, naps, fights, charter school submersion, camping out at studios, woodshedding on the Lost Coast.. songs carved out of the glory and chaos of family life, a life we choose to ride out in all its vibrant, festering glory.
Songs also shaped by the handmaiden never far from our side.. Madame Nature.
After an arduous labor.. with the support, generosity and skills of producers Mark Stikman and Dan Rathbun, BORN of the SUN  made it through..!
Listeners will be happy to know the record contains some favorites from our 2010-2015 touring seasons (TA NASZA MLODOSC, WILD KIDS RANT, O MY STARS, MOUNTAIN..) but also includes material finished on the edge, writing through the night into the day of the studio session.. notes at hand, choices being made, there at the mic (YDUN,COUNTRY HOUSE WAITS, BORN of the SUN).
Born of parenthood, of wild beautiful children, born of open spaces and time obscured, 'beginning a time of land and sky'..  BORN of the SUN !
We offer this to you, our listeners . and hope you enjoy .!
Dawn & Nils ~ ~ ~
FAUN FABLES Europe-Time
May – June 2016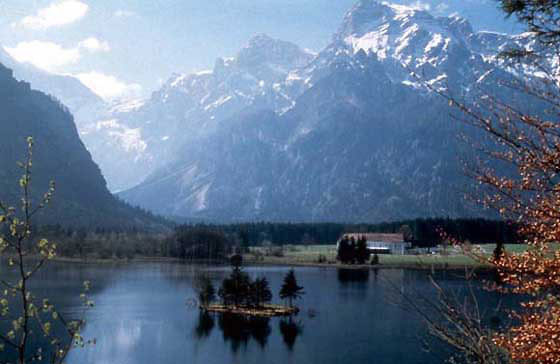 We are taking the whole family overseas..! The 37th annual STAGE SONGS REVIEW in Wroclaw, Poland has invited us to perform. This theatrical musical festival welcomes all interpretative charisma of song.. and we are so excited to let our hair down amidst kindred spirits.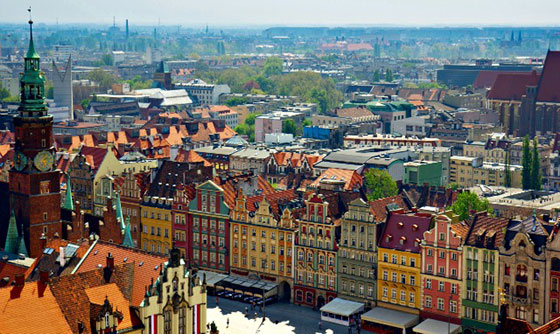 Speaking of Poland, here's an epic song by the Polish band INDUKTI, with Nils singing a favorite tale from his childhood, a Hopi tale about a warrior mouse: https://www.youtube.com/watch?v=pzsOZIS7wq4
After shows in Germany & Austria (with some time in the Alps to be sure..we've been reading a lot of Joanna Spyri with the girls, working on our own version of HEIDI..), we land in Norway for the second half of our trip:

I've been hoping and waiting for us to play this festival in the Arctic Circle for about 5 years, on the island of Senja, in a former fishery-turned-arthouse. I've always wanted to catch midsummer in those latitudes. This year it has come to us, I believe, as a birthday/heritage trip for Mr. Nils.
FAUN FABLES 2016 European Dates
Wed. MAY 18  Wroclaw, POLAND  @ STAGE SONGS REVIEW #37 http://www.ppa.wroclaw.pl/
Sat. MAY 21  BERLIN @ silent green Kulturquartier https://www.facebook.com/events/548045125373040/
Fri. MAY 27   Wels, AUSTRIA  @ Alter Schlachthof  http://www.waschaecht.at
Sun. MAY 29   Leipzig, GERMANY @ UnterHolz gallery  http://das-unterholz.com/
Sat. JUNE 4    Senja, NORWAY  @ KRAKESLOTTET FESTIVAL
http://www.kulturslottet.no/
Sat. JUNE 11  Hølen, NORWAY @ Hølen Kunst og Bokcafe  http://www.holenkunstogbokcafe.com
**Back home, I will play a solo set opening for Kevin Barnes (OF MONTREAL)
@ Swedish American Music Hall on June 21st.
**The same week, a new single/video from BORN OF THE SUN will debut. KEEP YOUR EARS TO THE GROUND ~
FAUN FABLES 2016 North American SUMMER TOUR
Record Release
**The second half of our summer travels will be in North America, with the new record in hand (double vinyl and CD). These dates will be posted ongoingly.
Check our calendars:
http://www.faunfables.com/faun-fables-upcoming-shows/
http://www.dragcity.com/artists/faun-fables
Visit us on Facebook:
https://www.facebook.com/Faun-Fables-367638332135/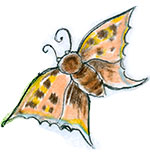 It is a time of dreams beginning to walk
for Spring gave us big courage, big energy
to act on wintered longings, those deep in the chest
of many winteringsIt gave loud, downpouring rain
chilly nights still full of woodfire
brilliant sunshine that drew out early blossoms
Our dreams were born, fattened, polished
and made ready to set off into the big world
They are new travellers, smelling fresh
well-packed, light of foot, ready to make alchemy
with whatever they find
It is a time of dreams beginning to walk
carrying the scent of blossoms
We'll see you in the sun!
Dawn